Omak, about 90 minutes north of Wenatchee, Washington, with its fresh air, sunny climate and many beautiful parks is a vacation destination for many and home to Apple Springs Senior Living. Our Assisted Living accommodations reflect the comfortable, country charm of the area referred to as Washington's "Okanogan Valley."
Stroll into a simpler time on downtown Main Street with its small town feel, great shops and restaurants. Celebrate cultural diversity, athletic achievement and the arts at our many events and activities, including the Omak Stampede, Pow-Wow and Orchards in Bloom Half Marathon.
The community grounds reflect the beauty of north central Washington. Inside you'll find a light and airy environment. Our beautiful high desert valley offers many recreational activities from camping and fishing, to skiing and snowmobiling. You'll be embraced by wonderful neighbors and our beautiful natural setting. Plus, you'll find services and amenities that add comfort, convenience like excellent Medical Care and hospital transportation.
Find out more about our Services and Amenities and come see how we're Celebrating the ART of Life.
Apple Springs Living Options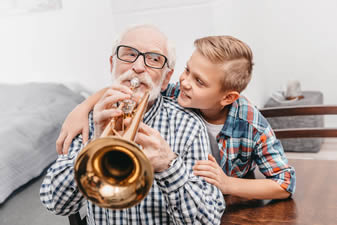 We offer Studio and One-bedroom, private apartments complete with private bath and roll-in shower. All our apartment homes are bright and airy, climate controlled with kitchenettes.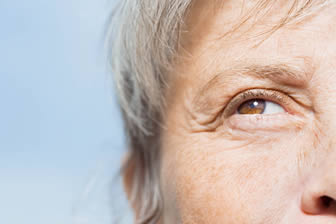 Are you caring for a loved one with memory loss at home? We understand family care-giving takes devotion and energy. We can help by caring for your loved one for up to 30 days at a time.
Visit Us
WALK IN ANYTIME
The best way to get to know us is to visit! Though we'd love to know you're coming, we are always here to greet you.
ADDRESS
1001 Senna St. Omak, WA 98841
CALL OR CONTACT US
Find out about suite availability, pricing and schedule a tour (virtual or in-person).
(509) 822-2425
Gallery
Click to view larger
Common Questions
DO WE HAVE AVAILABILITY?
Please call us for up to date availability. We are here to help with your planning and answer any questions.
HOW MUCH WILL IT COST?
Contact us and we will explain the rates and the extraordinary value of what we offer. You may be pleasantly surprised.
WHEN CAN I VISIT?
Walk in anytime. Though we'd love to know you're coming, we are always here to greet you. You can call or email if you like.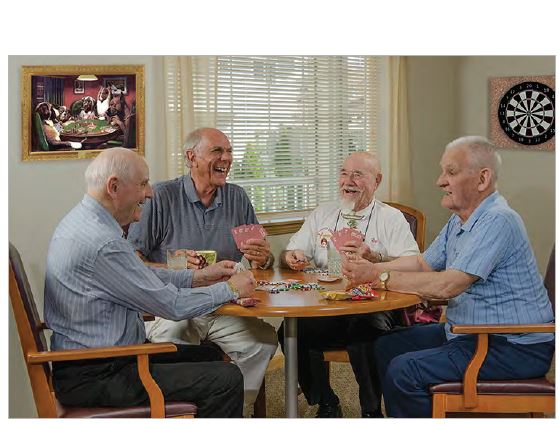 "This was my first time ever visiting a senior living community. I was so impressed! I want to thank you for everyone for doing your jobs so well."

Joanne H.
"Thank you for taking the time to forge such a wonderful connection with my dad. That trust made such a difference in trying to help him through his medically tough times."

Harry's "Kids"
"I can't say enough what a joy it is to hear from my parents how much they enjoy living here. Dad told me the food was better "here" than it was back in their old home. After leaving their home of 41 years they have settled in and found a new, easier life."

D. Oliver, Child of Resident
"You have assembled a truly remarkable staff. I have not had one problem that wasn't solved immediately. Keep up the great work!"

Nancy G.
"The activities you plan that allowed my mom to still feel useful and involved are wonderful. No she realizes she can be an active involved member of the community. Thank you for your creativity, compassion and friendship to mom and all the residents. You are amazing at what you do."

Ann W.

"Your team put my mother at ease and made her feel welcome, but most of all, my mother felt valued as a person. She understood that her opinion still counted. In our short impromptu visit, you made time for an unscheduled tour and changed a person's life."

A Grateful Daughter

"After my husband's passing my friends here. and all the staff, have helped me to come out of my shell, to teach me all the games like Pokeno and Poker that I never played before. I go to exercises every day, I stay busy and I am happy I live here."

Verna. Resident

"Good place you have here. I don't like to clean, so it's nice that you do! I don't like to cook either, so I enjoy the meals here. Thank you for all your help moving my wife Helen and I here…So much better"

John. Resident

"Whenever we walked in the caregivers were always cheerful and welcomed us. The help they gave Dad cannot be measured. You & your staff paid extra attention, took care to be sure Dad was in the best possible situation. No matter what care he needed, it was done with respect and kindness. You & your staff have much to be proud of. Thank you for taking care of Dad.
Please extend our appreciation to your staff. Many become more than caregivers, they became Dad's friends"

Tony + Sue

Contact Us
We'd like to meet you and answer any questions you may have.
Use the form below, or call, email, or stop by in person.
DROP BY FOR A VISIT ANYTIME
Apple Springs Senior Living Community is located in beautiful Omak, Washington, about 90 minutes north of Wenatchee, Washington.
1001 Senna St, Omak, WA 98841